Santa and his elves stopped by early here at Native Flower, to make your holiday shopping simple! We now have gift boxes, which come in three different sizes, packed full of flower, paraphernalia, and savings!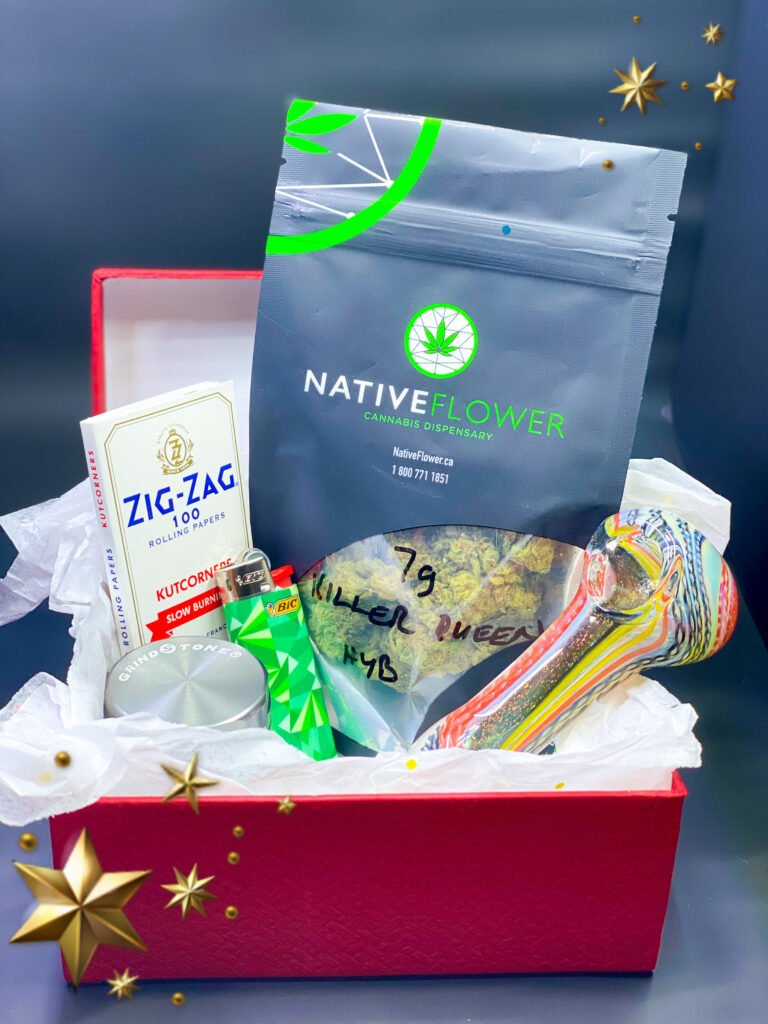 The first option, Box #1, is available for just $50! This is a perfect give for the Space Cowboy in your family. Valued at over $70, the box contains everything you need for a holiday sesh; a 3.5″ glass pipe, a 4-piece grinder, Zig-Zag white rolling papers, a lighter, and 7grams of Killer Queen.
Our second option, Box #2, is available for only $130! Valued at over $170, our medium gift box is perfect for the experienced smoker. Gift someone special 10grams of Jack Frost, a glass pipe, a medium 4-piece grinder, a glass ashtray, a tin stash-box, a premium pre-roll in a doob tube, a lighter, Zig-Zag 1&1/4 cones, Raw slim king-size papers, and a metal rolling tray this holiday season.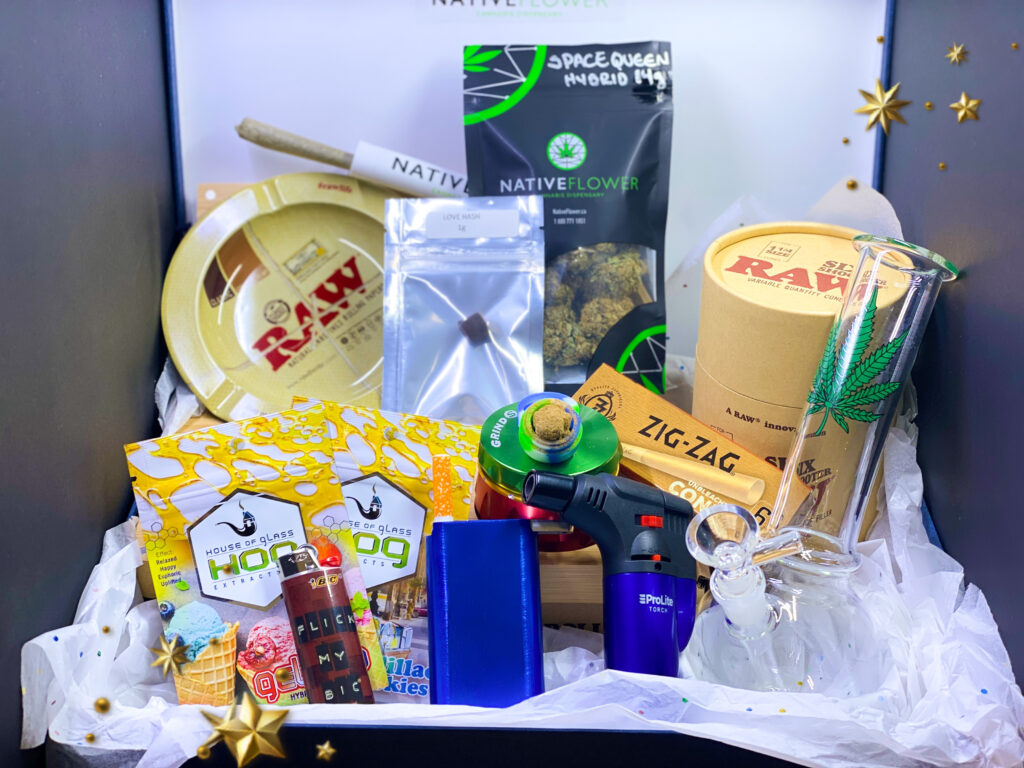 Our third option, Box #3, contains over $100 in savings! It is available for only $250! This box is an amazing present for the seasoned-smoker on your shopping list. Imagine their surprise as they open up a half-ounce of Space Queen, a gram of Love hash, a Raw metal ashtray, a Raw wooden rolling tray, Zig-Zag 1&1/4 cones, Raw six-shooter cone filler, 2grams of House of Glass shatter, a blowtorch, a one-hitter, 1gram of Moon Rock, a bong, and a lighter.
We only have limited quantities available. Gift-box content colour and design may vary. See you soon!