Santa dropped by with goodies again! We have another amazing gift box to ease the stress of holiday shopping. The Concentrate Gift Box, priced at just $200 includes everything they need to get dabbing! Included is a bong rig, a banger, a dabber, butane, a blow torch, 1gram of live resin, 1gram of shatter, and 1gram of moon rock. That's over $70 in savings!!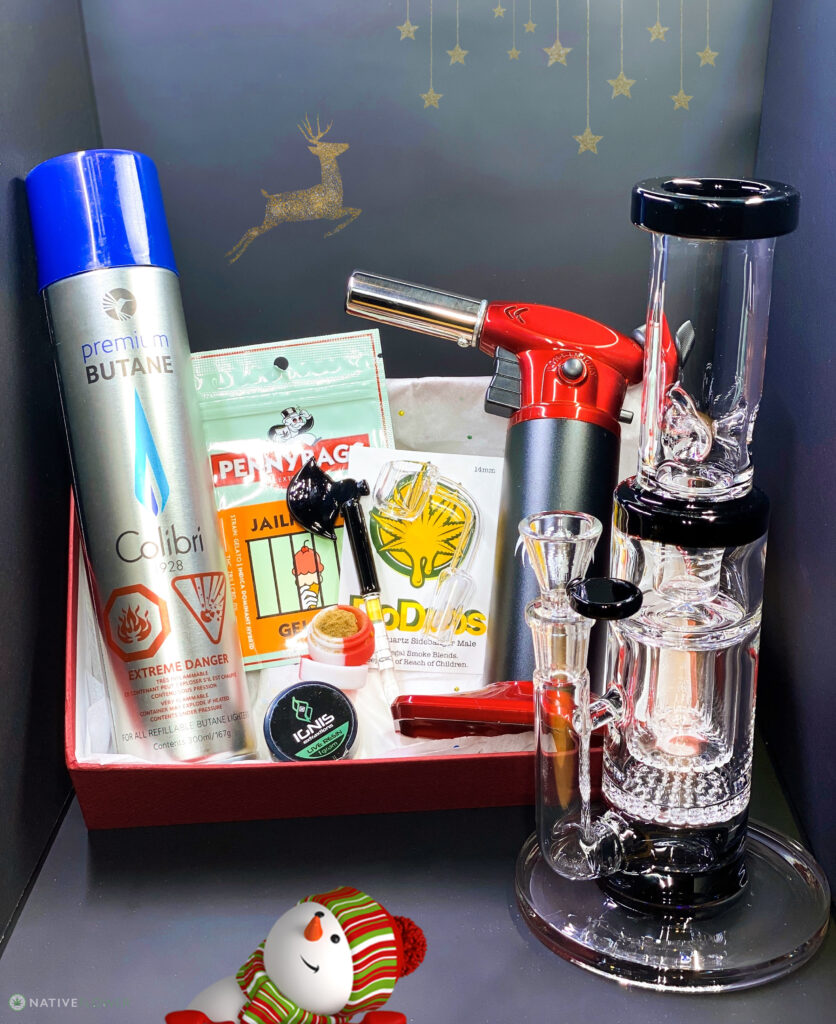 Offer valid while supplies last.
Colors of box contents, and strains, may vary.